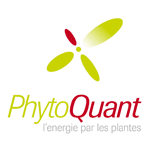 Micro-nutritional supplements to support high performance
This is one story about making connection, on a human level.
Connecting with Nicola Frassanito, CEO of Phytoquant, Guillaume Caunègre relates how great ideas can tie together and how joint efforts can become visible, sensible and valuable.
Both men once joined to organize a first humanitarian operation to help children from orphanages in Laos, in South-East Asia, and to structure health care and treatment on site.
Nicola and Guillaume met there again, collaborated and found ways to provide hands on health care for orphans throughout the country, using homeopathy, osteopathy and mid-wife care for gynecology. Their holistic and altruistic approach was locally supported and initiated follow up treatments for hundreds of childrens.
This story tells about the sincere friendship that was born and that was built on benevolent principles and selflessness.
The  Osteotherapeutics™ Institute has, since then, developed a sustainable relationship with Phytoquant in the field of professional and olympian sport performance preparation , thanks to the company's comprehensive sponsoring, carefully tailored for each athlete and respectful to all principles enforced by all partners.
With Phytoquant, The Osteotherapeutics™ Institute organizes and facilitates events and seminars to unleash hidden potential and performance for top and exceptional athletes.
Guillaume Caunègre is now working with Phytoquant scientists and pharmacists to formulate 2 new supplements for athletes to use for training and competing.
He uses Phytoquant micro-nutritional supplements on a daily basis to support his osteopathic treatments for his patients in the US and in France.
Finally, with the help of Nicola, he has been guiding doctors and therapists for years to combine micro-nutrition to their medical and therapeutic practice.