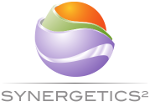 How to reveal hidden resources for an optimal and sustainable performance?
Synergetics² is the alliance between two top-level professionals who decided to work together and share their expertise so that one could achieve excellence; and they ended up developing and refining a system so that others could achieve peak performance as well.
Fabien and Guillaume have taken that to a whole new level with Synergetics 2, the program they designed together to take what they learned and offer it as a system of excellence to other top level athletes, helping them get to the next level, achieve the highest performance, and to do so with a feel of joy and positive energy.
The winning combination of these two men comes in the singular and plural for athletes and corporate management for leadership programs